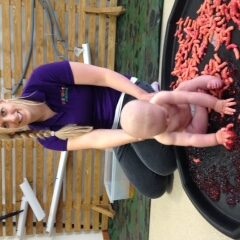 Our Current Vacancies
If you're looking for a fun, inspirational and  unique place to work then we could be the right fit for you.
We currently have the following positions available:
1 x Level three Early Years Educator
1 x Childcare apprentice
Please send your CV to [email protected] and request an application form.
CLOSING DATE: Friday 25th March 2022 - 5:00pm
Please note all qualifications should be full and relevant childcare qualifications as listed in the government guidance below:
https://www.gov.uk/guidance/early-years-qualifications-finder
Role requirements:
We are looking for three motivated and enthusiastic practitioners to join our expanding team!
Pretending to eat playdough creations realistically is required, this is a skill that you may develop over time. The ability to remember the names of many children, their parents, siblings, grandparents, pets and special toys is a key component of this job.
A high level of comfort with being asked personal questions by children is essential you will regularly be asked where you are going (as you walk to the toilet) and what you did there (in the toilet). You must understand that the small people you have a strong relationship with during the week, may completely and utterly refuse to talk to or acknowledge you when they see you at the local store. Your feelings must not be easily hurt.
You must be prepared to have a lot of fun in the workplace and be prepared at any moment to board a questionably built pirate ship and travel off to London. Finally you must be prepared to feel loved, special and important to many young children and their families. There is simply no other job quite like this one.
The successful level 3 candidate will be expected to take on key children and individually plan for their development, alongside ensuring individual care for groups of children and their families. You will need to have a excellent knowledge of the Early Years Foundation Stage (EYFS) and child development, you will need to be able to identify gaps in learning and recognise teachable moments through play, you will be required to take on a role in the planning and implementation of activities and experiences offered. Knowledge of using planning in the moment and the curiosity approach would be beneficial. You Must be able to promote awe and wonder on a day to day basis.
The apprenticeship candidates must be organised, determined and have a desire to work and learn with young children.
We are committed to safeguarding and promoting the welfare of children and young people and expect all staff and volunteers to share this commitment. We are an Equal Opportunities Employer. Appointments to this position is subject to a Enhanced Disclosure and Barring Check (DBS) and the receipt of suitable references.
Childcare Practitioners
We desire all of our practitioners to have a minimum level three childcare qualification or above.  We will support any practitioner wishing to develop further with their childcare degree and teaching qualification.
Apprenticeship
We are proud of the training we put into our team and are always looking for motivated individuals to join our year long apprenticeship programme where you will achieve your Level three Early Years Educator qualification.
Volunteers
We are happy to support volunteers looking to gain childcare experience.  All volunteers will be required to go through the same extensive recruitment checks as employees.
Students
We are happy to support students at the beginning of their childcare journey.  We support placements from many local colleges.
Ready to join our inspiring team?